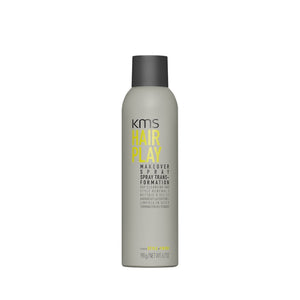 WHAT'S SO SPECIAL ABOUT IT?
• Dry Cleansing and style renewal
• Absorbs oils to refresh limp or day-old styles
• Great for quick style touch-ups and in-between shampoos
HOW DO I USE IT?
Shake well. Spray 4-6" from roots and work through to absorb oil. Layer through mid-lengths and ends to add bulk for a finished style.
WHAT'S IN IT?
Innovative shaping blend
• Rice powder – provides texture and oil absorption
• Special propellant system – micro-fine distribution of rice powder