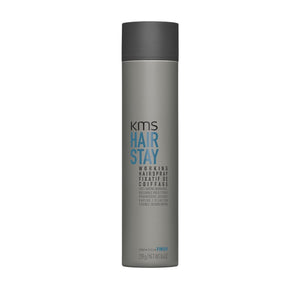 WHAT'S SO SPECIAL ABOUT IT?
• Lets you play and change your mind: easy to brush, and rework your shape
• A dry spray with a touchable, moveable finish
• The more you spray the more it holds, so you can build your style
HOW DO I USE IT?
Spray 10-12" (25-30cm) from dry hair. Can work with your hands or add more for more hold.
WHAT'S IN IT?
Flexible sealing compounds
• VP/Vinyl Caprolactam/DMAPA Acrylates Copolymer – provides flexible hold
• VP/VA Copolymer – supports durability